Patrick Gonzalez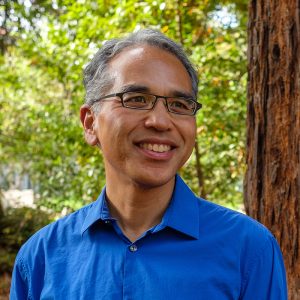 Patrick Gonzalez, Ph.D., is a forest ecologist and climate change scientist. He is an Associate Adjunct Professor at the University of California, Berkeley, and has served as Principal Climate Change Scientist of the U.S. National Park Service and Assistant Director for Climate and Biodiversity of the White House Office of Science and Technology Policy. He advances science-based action through research on climate change, ecosystems, deforestation, wildfire, and carbon solutions and assistance to local people and policymakers. Dr. Gonzalez has conducted field research in Africa, Latin America, and the U.S., published in Science and other journals, and assisted field managers and local people in 25 countries and 269 U.S. national parks.
His research has revealed previously unreported tree mortality and biodiversity loss across the African Sahel due to climate change, carbon losses from California forests due to wildfire, and heating due to climate change in U.S. national parks at double the national rate. These scientific results prompted new actions of natural regeneration of native trees in West Africa, forest carbon protection in California, and climate change-focused conservation in U.S. national parks. He has stood publicly for scientific integrity and broadened public understanding of climate change in articles on his research in the New York Times and other media. Dr. Gonzalez has served as a lead author for four reports of the Intergovernmental Panel on Climate Change, the science panel awarded a share of the 2007 Nobel Peace Prize.
---
Toni Lyn Morelli
Toni Lyn Morelli is a Research Ecologist with the US Geological Survey, based at the Northeast Climate Adaptation Science Center which is hosted at the University of Massachusetts – Amherst. She is also Adjunct Assistant Professor in the Department of Environmental Conservation, where she leads a large, vibrant lab. Toni Lyn earned her B.S. in Zoology at Michigan State University and her Ph.D. in Ecology & Evolution at Stony Brook University studying lemurs in Madagascar. She went on to conduct climate change research at U.C. Berkeley as a National Science Foundation Bioinformatics Postdoctoral Fellow, and has worked for the U.S. Forest Service, both in California and the Democratic Republic of Congo. Her current work focuses on the impacts of climate change in species and ecosystems in the northeastern U.S. and beyond. After conducting and mentoring research on the impacts of global change in forests and mountains, she spends any spare time taking care of a relentless 9-year-old and helping lead 5 Diversity Equity and Inclusion committees.
---
Kate Orff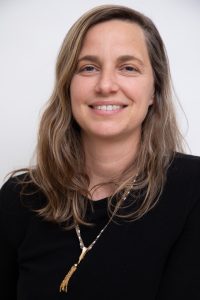 Kate Orff is a Professor at Columbia University where she directs the Urban Design Program and co- directs the Center for Resilient Cities and Landscapes. (Crcl.Columbia.edu). Kate is also the founder of the design practice SCAPE and the author of Toward an Urban Ecology (2016).
---
Jennifer Powers
Jennifer Powers is a Professor in the Department of Ecology, Evolution & Behavior at the University of Minnesota. Dr. Powers uses experimental and observational approaches to investigate biogeochemical and ecosystem processes across local, regional, and global scales. Her research focuses on understanding: the patterns of carbon and nitrogen dynamics in forest ecosystems, the effects of anthropogenic environmental changes including land-cover change, how tree and liana species and forest communities respond to drought, and how individual plant and microbial species influence element cycling processes. Dr. Powers' research interests are diverse, but they are linked by the common theme of understanding the relationships among ecological processes, the patterns they generate, and the effects of anthropogenic environmental changes across a range of spatial and temporal scales in seasonally dry tropical forests.
---
Kevin St. Martin
Kevin St. Martin is Professor and Department Chair of Geography at Rutgers University.  His research critically analyzes economic and resource management discourse and its capacity to format economy and environment.  He examines where and how marine science and policy are (re)framing ocean space, fishing practices, and coastal communities such that they better align with a capitalist rationality, practice, and economy.  While acknowledging this trajectory and critiquing its outcomes, Professor St. Martin's research also challenges its necessity and foregrounds where and how marine science and policy might be disrupted, reconfigured, and reworked on behalf of community economies and environmental commons.  Current research engages with teams of scientists documenting climate-driven environmental change. To these projects, Professor St. Martin brings a concern for community and environment as enacted through participatory and metrological methods that establish and give meaning to human "communities at sea."