---
Orville Grey
Orville Grey is a coastal ecologist and climate change researcher by training. He holds a PhD in Environmental Biology from the University of the West Indies (Mona), and has 20+ years of combined experience in climate change adaptation and financing as well as environmental planning, science, and policy work.
He is currently the Head of Secretariat for the National Adaptation Plan Global Network, which is hosted by the International Institute for Sustainable Development (IISD). In his previous role as a Regional Manager (Caribbean) at the Green Climate Fund (GCF), he led the development and implementation of climate change financing strategies, technical review of project and readiness proposals including on adaptation planning, and the active engagement with developing countries, including those most vulnerable to climate change—especially Least Developed Countries and Small Island Developing States. Prior to the GCF, he was a lead negotiator on climate change adaptation for the Alliance of Small Island States (AOSIS) and involved in the negotiations of important agreements such as the Paris Agreement, and a former co-chair of the Warsaw International Mechanism for Loss and Damage associated with Climate Change Impacts (WIM) under the UNFCCC.
Lisa Beth Robinson and Kristin Thielking
Lisa Beth Robinson and Kristin Thielking are artists, educators, and collaborators located in eastern North Carolina and Central Wisconsin. We are multi-disciplinary artists who create large and small works addressing ocean health and the climate emergency by combining glass, paper, poetry, scientific data, imagery, words, sound and light. In addition to their own creative practices the two are the visual artist members of Catching a Wave international, an interdisciplinary collaborative that brings scientists, artists, and geographers together to create public awareness about ocean health, current research pertaining to our oceans, climate change, and sea level rise. Catching a Wave was deliberately conceptualized to act as a catalyst for constructing a transdisciplinary approach for shifting individual and collective mindsets towards action for more sustainable oceans and coasts and the people who live, work and interact within these spaces. 
---
Dr. Benjamin K. Sovacool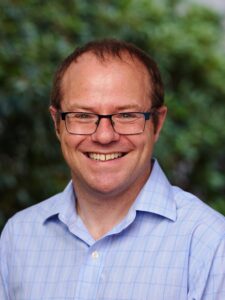 Dr. Benjamin K. Sovacool is Professor of Earth and Environment at Boston University in the United States, where he is the Founding Director of the Institute for Global Sustainability, as well as Professor of Energy Policy at the Science Policy Research Unit (SPRU) at the University of Sussex Business School in the United Kingdom. He is also University Distinguished Professor of Business & Social Sciences at Aarhus University in Denmark. Professor Sovacool works as a researcher and consultant on issues pertaining to energy policy, energy justice, energy security, climate change mitigation, and climate change adaptation. More specifically, his research focuses on renewable energy and energy efficiency, the politics of large-scale energy infrastructure, the ethics and morality of energy decisions, designing public policy to improve energy security and access to electricity, and building adaptive capacity to the consequences of climate change. With much coverage of his work in the international news media, he is one of the most highly cited global researchers on issues bearing on controversies in energy and climate policy.
---
Earth System Sciences Person 
TBD